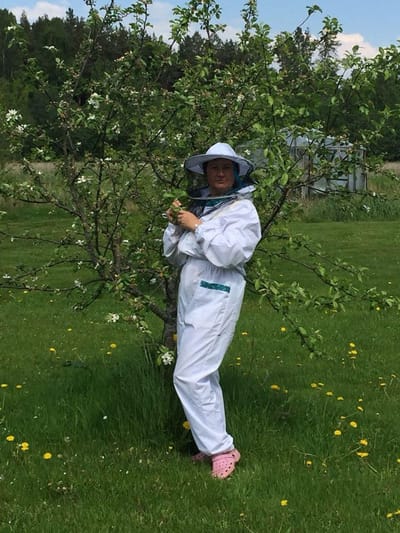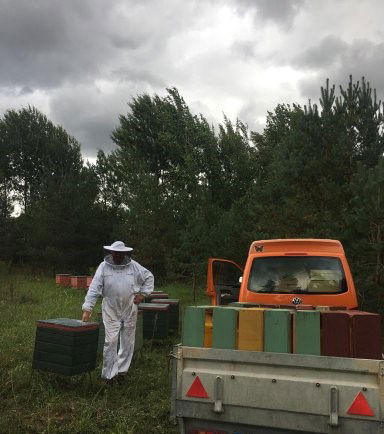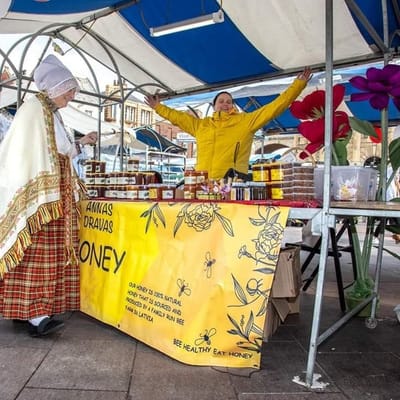 Annas Dravas is a family business in Latvia - Iecavas Novads - Dimzu kalns. Beekeeper Anna has been thinking about starting a beekeeping business for a long time and in 2014 Anna bought the first 5 bee colonies as a hobby to see if we can do it, and at the moment in 2022 there are already 150 bee colonies in Anna Drava.

Anna the beekeeper manages to establish a relationship with the bees and so much honey is brought in that we cannot eat everything ourselves. With the kind words of relatives and friends, beekeeper Anna creates a label for honey and goes to the first farmers' market. Honey is given the name - Anna Drava.

Beekeeping turns out to be a whole science, so beekeeper Anna attends courses and acquires knowledge that helps Anna Drava grow and develop. Anna has gained knowledge in Latvia, Lithuania and Ukraine about apitherapy (treatment with bee products) and medicinal plants. Our bee colonies are located far from agricultural production, so our honey is ecologically clean and tasty. Almost all medicinal plants are harvested in the wild, in forest meadows.

We are very proud of our Anna Drava honey and bee products.
Eat bee products and be healthy without chemicals!