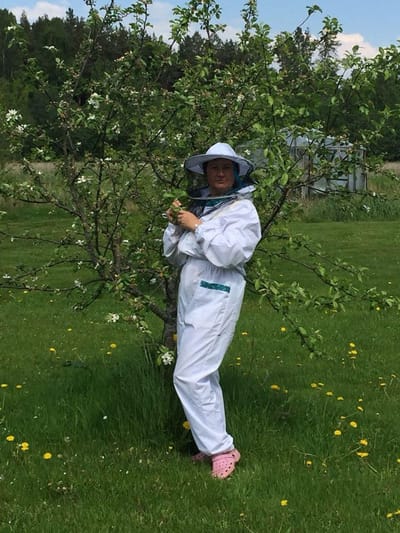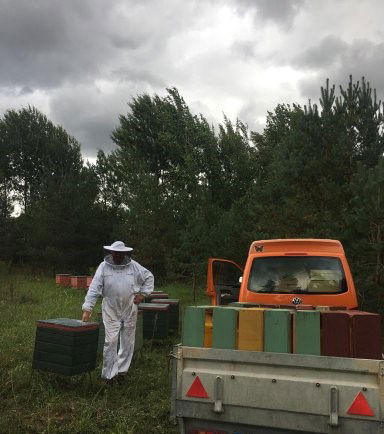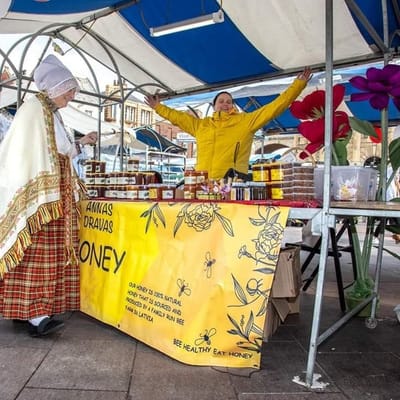 Annas Dravas is a family run business in Latvia.
Anna wanted to become beekeeper for a very long time and in 2014
Anna bought first 5 bee colonies as a hobby, 2021 spring Annas Dravas already had a hundred bee colonies.
In the first year we had only one type of honey - wildflower honey, but at the moment we already offer different honey products - wildflower honey, blackcurrant honey, sea buckthorn honey, quince honey, wild mountain ash honey, rhubarb honey, honey with nettle and mint, propolis and ginger in honey, propolis in oil, propolis infusion, propolis in oil, large wax moth infusion, pollen, bee bread, beeswax candles, propolis blankets, wax blankets, wild meadow flower teas, and Anna is think of new ideas for new honey products all the time.

We currently have 2 online stores. - one in Latvia and one in England
Anna Dravas UK in England is represented by Kristine (daughter of Anna) and all orders placed in the UK online store www.annasdravas.com are packed and send out by Kristine with Hermes currier.

The second online store is in Latvia is www.annasdravas.lv, where all orders are packed and sent by parcel terminal or DPD by beekeeper - Anna.